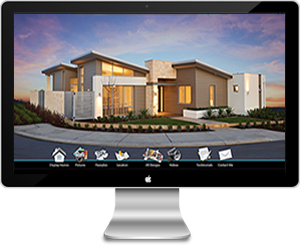 Sigmalogic specialises in kiosk application development and design.
Touchscreens and panels are increasingly the interface of choice where self-service is the objective since it is very intuitive and with the right application can simplify complex processes for the end user. To meet the precise requirements of the customers, Sigmalogic utilises highly experienced and skilled kiosk software developers, programmers, designers and multimedia artists to offer a custom-made kiosk software and application development service.
Kiosk software development is a new service provided by Sigmalogic. Every kiosk application development and deployment is distinctive and has to be tailor-made to facilitate client needs and requests while ensuring the solution created is effective and efficient in executing its function.
There are two main classifications of kiosks that are commonly developed: Information based kiosks and Transaction based kiosks.
Information Kiosks
Captivating displays at trade shows
Tourism industry
Museums, galleries, exhibitions
Health: hospitals, pharmacies, medical centres
Government services
Community services and training
Universities: libraries, lecture theatres
Corporate foyers
Supermarkets
Directory assistance
Human resource management
Corporate intranet
Point of information
Sporting venues
Hotels
Retail outlets: photographic and music stores, real estate agents
Internet and intranet
Smart phones
Medical instrumentation
Process control systems
Transaction Kiosks
Movie theatres: ticket transactions and session times
Sporting events: ticket collection
Banking: transactions, information and loan applications
Transport industry: ticket transactions
Insurance
On-line catalogues
Foreign currency exchange
Airport information: hotel bookings, car hire
Gaming applications
Vending machines
Financial trading terminals
Lottery kiosks
Government services: rate payments, parking permits, vehicle registration
Apart from ensuring that the kiosks look good, the focus of kiosk application development is on effectiveness, usability and simplicity to be used by the end users.
Contact Sigmalogic today for all your kiosk software development and kiosk design needs to find out how we can make your dream a reality.