Sigmalogic is an Authorized Select Channel Partner with Digium.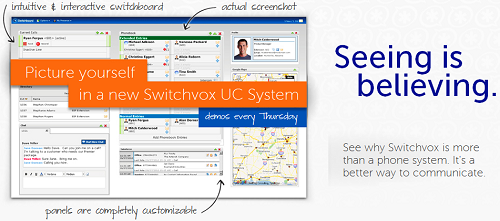 Digium®, Inc., the Asterisk® Company, created, owns and is the innovative force behind Asterisk; the most widely used open source telephony software. Since it's founding in 1999 by Mark Spencer, Digium has become the open source alternative to proprietary communication providers, with offerings that cost as much as 80% less. Digium offers Asterisk software free to the open source community and offers Switchvox, Digium's Unified Communications solution to power a broad family of products for small, medium and large businesses. The company's product line includes a wide range of telephony hardware and software to enable resellers and customers to implement turnkey VoIP systems or to design their own custom communications solutions. At Digium, we're changing the way businesses communicate.
Digium® is shaking up the world of proprietary telecom with Switchvox®, our award-winning phone systems and Asterisk®, the world's most successful open source communications project. Asterisk has created a revolution in the communications world by enabling cost-effective, standards-based, open source solutions. An estimated one million Asterisk installations, with thousands of new downloads per day, demonstrate that Asterisk deployments are extensive and growing—and with them, opportunities for companies that create products and services that complement Asterisk.
Built on this successful platform, Switchvox is an award-winning solution that offers SMBs a whole new way to communicate—and a winning business proposition for our partners who service these customers.
Delivering the features, flexibility and cost savings businesses need Advanced features and flexibility are just two of the many reasons Switchvox continues to gain traction with small and medium companies. Digium simplifies communication challenges for businesses and makes it easy to improve productivity, without increasing monthly budgets.
Features Highlights
Call Queues
Interactive Voice Response (IVR)
Call Control
Voicemail
Conferencing
Reporting and Notifications
Switchvox Apps
Extension Management
PBX Tools
Mobility
Faxing, Networking and more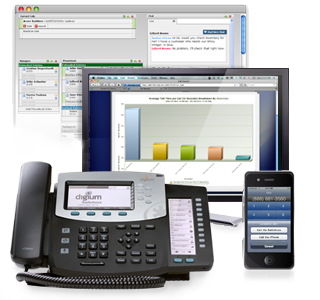 Digium IP Phones Designed for Switchvox
Switchvox Switchboard Demo
All Features are Included - You don't have to choose, and you don't have to pay extra. Switchvox offers a single powerful set of features at a price you can afford. You don't need to spend time trying to figure out some "a la carte" menu of features and pricing. You pay one low price for all of its communications power.